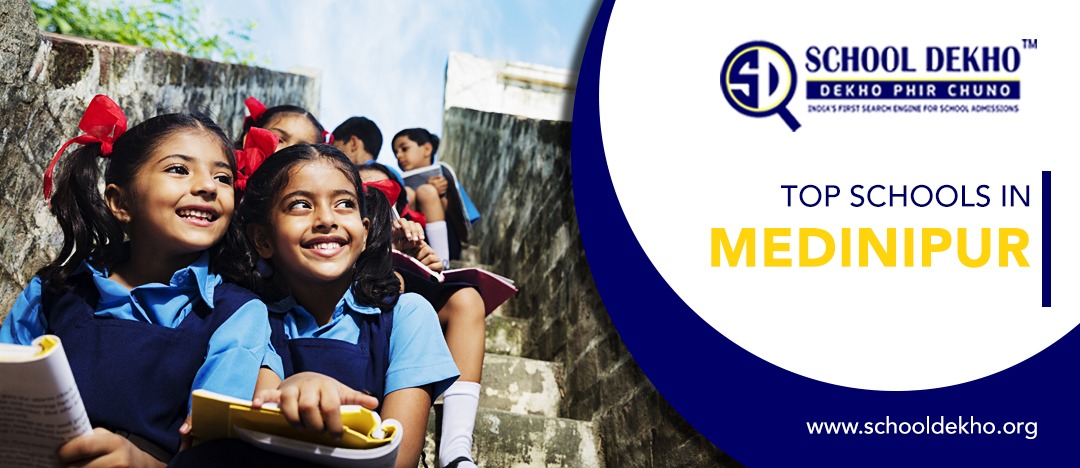 Top | Best Schools in Medinipur
Medinipur or Midnapore is a city known for its history in the Indian state of West Bengal. There are many best schools in Medinipur. Nowadays most guardians have a problem in that they can not decide which school is best for education. So, school dekho solved this problem and made a school search engine where you get at a time all the best schools in Medinipur.
It is a district in the southwest of Medinipur, and its municipal government was established in 1865. It is located along the Kangsabati River's banks.
The foremost concern of the people from Medinipur is providing a good quality English education to their children as English schools are far better in many areas of educational purview because of their language's acceptance at a worldwide level. English's significance in the modern world, where things move so quickly, cannot be understated. Children must learn English if they want to develop properly. English-medium schools are widely available in Medinipur. In order to help the parents make a proper decision in regard to their child's school admissions, we have listed below some of the top-rated schools.
TOP SCHOOLS OF MEDINIPUR -
1) Dav Public School
School Type: Co-ed
Address: Daak Bungalow Road, Midnapore, West Bengal
Establishment: 1993
Board: CBSE
2) Vidyasagar Shishu Niketan High School
School Type: Co-ed
Address: Rangamati, Midnapore, West Bengal
Establishment: 1975
Board: ICSE
3) Midnapore Town School
School Type: Co-ed
Address: Midnapore town, Midnapore, West Bengal
Establishment: 2002
Board: CBSE
4) Pathfinder Higher Secondary Public School
School Type - Co-ed
Address - Station Road, Midnapore, West Bengal
Establishment: 1998
Board: CBSE
[The information presented here is based on research by the School Dekho team and may not be up-to-date, as it is based on research conducted at a specific point in time.]
Contact with Us
Call: 1800 - 2588 - 074
Mail: info@schooldekho.org
Student's Best Education Portal | School Dekho | India's First School Search Engine | Best Schools Near Me | Find Schools Near Me | Dekho Phir Chuno
#dekhophirchuno