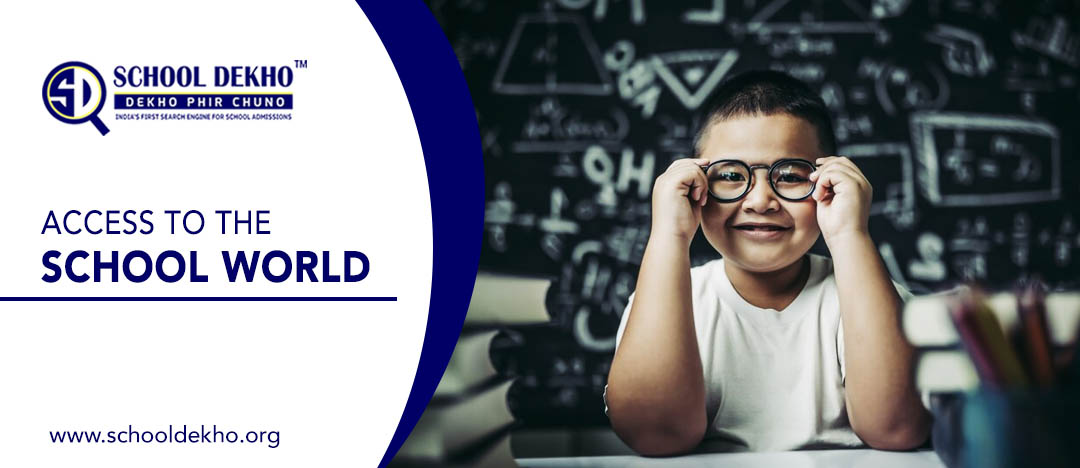 Access To The School World .
School plays a very important factor when it comes to a child's complete growth and development. As the growing number of schools creates confusion for parents to opt for the right one for their child's brighter future,
School Dekho
, an education portal, is specifically introduced to give you a hassle-free school search to admission procedures.
School Dekho
gives you access to the School world. Find the curated details of Every Higher School for Higher Education, Best Private Schools, or Charter school near you performing under The School Education Department and The Education Board.
School Dekho
is a School search for admission that empowers students and guardians with a hassle-free Edu-care service. In the current era of technology School Dekho is giving you opportunities to perform the toughest search for your child from your home comfort. Also, tell School Dekho about your requirements and it's an eduscol with complete solutions.
School Dekho
arranges top institutions based on your criteria for you along with accurate ranking like the Times Higher Education.

In old age, schools were just a place where students could learn. But now a school plays a genuine part in your child's overall growth and development. The school enhances the potential of your child, the co-curriculum courses are very important in opening the hidden talents and capabilities that your child has. A good school always holds good facilities. Those who successfully present the true education definition to all.
This is an age of competition where once your child gets lacking will always step back from others.
School Dekho
is aiming to give your child a brighter future by offering the best and a good school to them. School Dekho is a brand that believes in the Right to Education for all. So, to serve the nation with the best service
School Dekho
has chosen to serve the educational part of the nation and to bring a transformation in this learning world with the use of technology.
Stay updated with the education gazette and focused on your child's future.
School Dekho
is always ready to help you with its edu-care service.
👉All Informations are accumulated from the School Education Department of India and the Directorate of Education.


Contact Us:
Student's Best Education Portal | School Dekho | India's First School Search Engine | Best Schools Near Me | Find Schools Near me | Dekho Phir Chuno
#dekhophirchuno